Main content starts here, tab to start navigating
Sourcing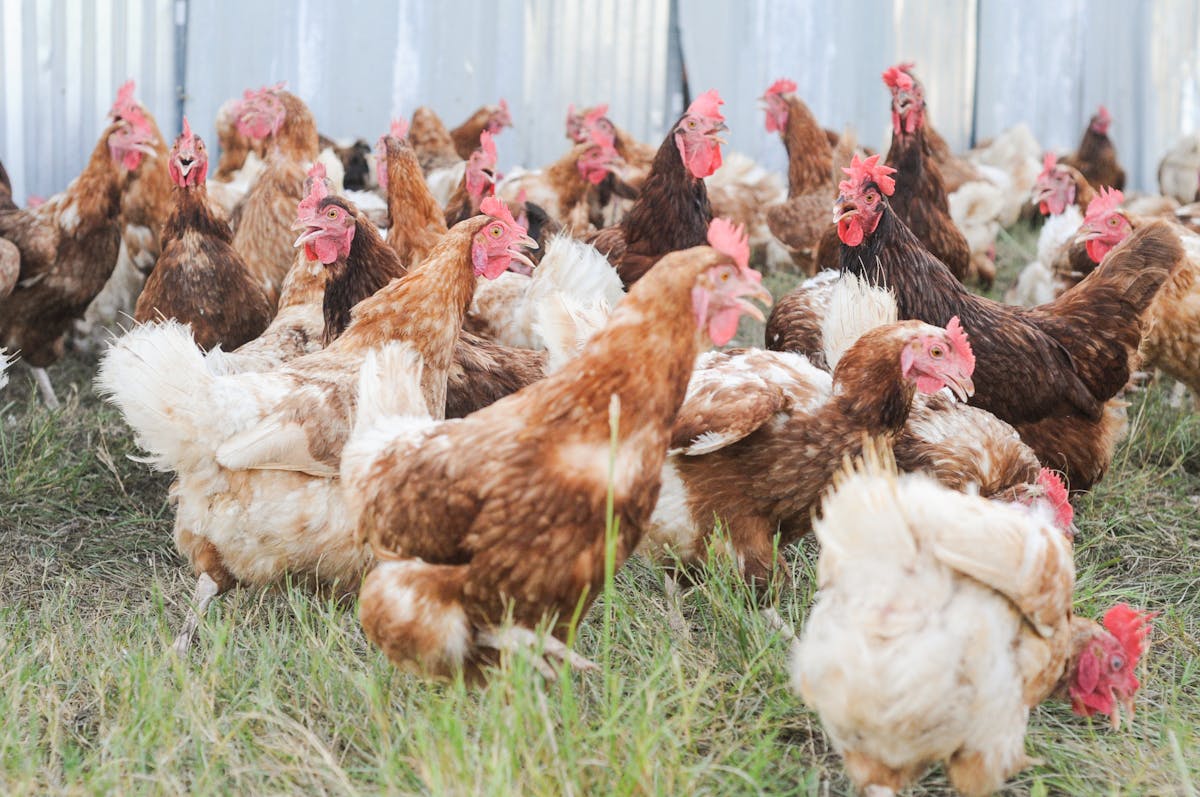 Slide 1 of 2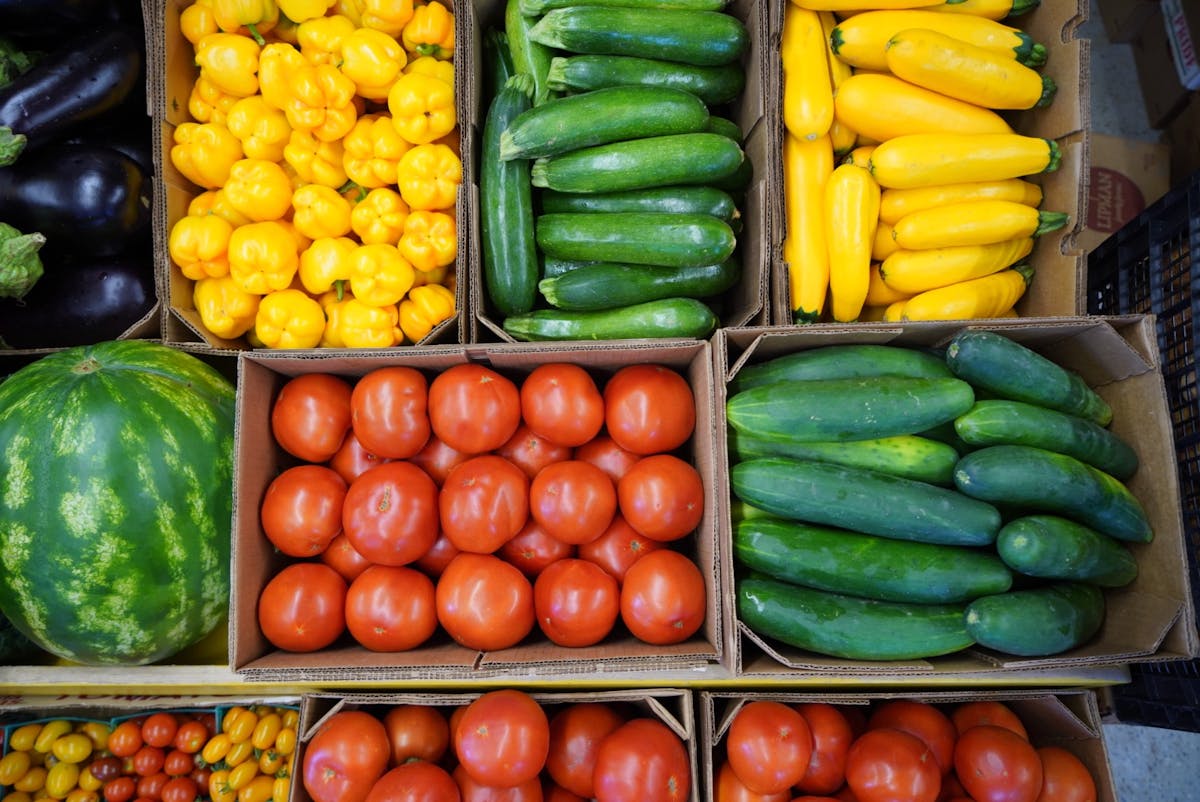 Slide 2 of 2
We support the local agriculture community by using locally grown produce and other products made in, or around, Houston as much as possible. A big thanks to our local partners who share our passion for higher food standards and help us deliver the highest quality, freshest ingredients possible directly to you.
If you have an amazing product and would like to partner with us, please give us a shout: community@dishsociety.com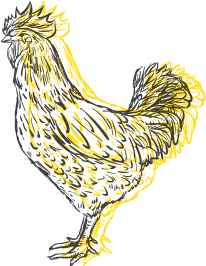 What's the secret to the best cobb salad in Houston? Which also rivals that of all the restaurants on Memorial? It might just be the local organic produce we use from Ives Creek Organics! Their aquaponic growing technique allows them to grow all-natural non-GMO fruits, herbs, and more in water rather than soil – making them taste so fresh and delicious.

Homestead Gristmill [Waco]
We serve up the tastiest gluten-free brunch Houston has ever seen using organic ingredients from Homestead Gristmill. The husband and wife duo responsible for the Homestead Gristmill pride themselves on milling and mixing wholesome, whole wheat, and gluten-free products safe for their children and the community. Their certified organic, stone-ground grits are just one example of why our Shrimp & Grits are so delectable.

Bee Wilde Honey [Montgomery]
Lunch in Katy isn't complete without a taste of local honey from Bee Wilde Honey. Bee Wild Bee and Honey Farm is run by a family based in Montgomery, Texas. These hobbyist turned experts now manage over 3,000 honeybee colonies and raise their own Texas queen bees. Get a taste of their fresh local honey for yourself on our Houston Hot Chicken Sandwich.

Slow Dough Bread Co. [Houston]
With 5 generations of baking experience, Slow Dough Bread Co. knows how to make the fresh-baked bread we are proud to use in our dishes. They only use all-natural ingredients with no added artificial flavors, colors, or preservatives. Their freshly baked bread on our delicious selection of sandwiches is part of what makes us one of the best lunch spots in Houston!
Mill-King Market & Creamery is our go-to source for low temperature, pasteurized, and non-homogenized local dairy. Their cows are pasture-raised and grass-fed with no GMOs, hormones, additives, or antibiotics. Since 1941, Arnold and Minnie Miller and three generations of their family have run the dairy farm that supplies Texas with delicious and natural milk, cream, and cheese. The next time you go out for lunch in the Heights or brunch in Katy, stop by Dish Society to taste just how creamy and delicious their products are for yourself.

Yellowbird Sauce [Austin]
What started as a seed, Yellowbird Sauce's condiments help us make the most flavorful brunch Houston has to offer, including our Houston Hot Chicken Sandwich. They use only the freshest, juiciest fruits and vegetables to send a heavy heatwave to tantalize your taste buds with every bite.

44 Farms [Cameron]
A major detail that makes farm to table Houston restaurants stand out is the quality of their meat. That's why we use meat from 44 Farms in our Chimichurri Steak Tacos. 44 Farms prioritizes their livestock's health and responsible pasture management to produce the finest steaks available. With their diverse grasses providing top-notch nutrition for cattle grazing, it's no wonder that they are recognized as one of the premier Black Angus producers in the country!
Co-founded by actress Zooey Deschanel, Lettuce Grow helps make fresh, healthy food accessible to everyone – regardless of income. Their farmstand and seedlings help us grow our own small batches of produce indoors! You won't find a 40-acre farm at other Katy LaCenterra restaurants. But at Dish Society, our farmstead helps us do our part in preserving the environment while serving up freshly-grown produce.
Texas Cheesemakers [Cleveland]
From fresh butter and soft cheese curds to delicious buttermilk, Texas Cheesemakers supplies it all. James C. Keliehor, P.E., the son of a farmer and rancher, learned how to make fresh dairy products from a young age. Now, Cheesemakers produces them locally in Cleveland, Texas. Get a taste of their buttermilk next time you order breakfast delivery in downtown Houston when you try our buttermilk pancakes.
Lil Emma's Seafood supplies 100% natural, wild-caught shrimp, straight from the Gulf of Mexico. They are always fresh, never frozen, and contain no added chemicals. Gulf shrimp from Lil Emma's Seafood is what helps us make the freshest shrimp taco lunch Houston TX can bring.
Kiolbassa Provision Co. [San Antonio]
There's only one sausage company that's as big and bold as the state of Texas itself: Kiolbassa Smoked Meats. They hand-craft their sausage the authentic way, using only the finest cuts of meat and freshest spices. Their slow-craft process is never hurried and does not include MSG, fillers, or cereals. That's why a side of Kiolbassa Beef Sausage links helps make breakfast at Dish Society the best breakfast in Katy!
A salad is only as good as its toppings. That's why we use slow-roasted pecans from Fredlyn Nuts in our Apple Pecan Salad. We are proud to use Houston-local ingredients. They're so tasty that it will make your brunch Galleria trip well worth the drive!

Greenway Coffee & Tea Co. [Houston]
At Dish Society, we believe local breakfast restaurants should serve locally roasted coffee. That's why we are proud to serve locally roasted coffee by Greenway Coffee & Tea Co. Founders David Buehrer and Ecky Prabanto work with small producers that farm sustainably and use techniques to grow coffee beans that will make truly delicious roasted coffee.

Buffalo Bayou Brewing Co. [Houston]
Founded in 2011, Buffalo Bayou Brewing Co. distributes balanced and tasty local craft beer that you'll love. Ask for "More Cowbell" IPA at your next Dish Society Sunday brunch in West Houston. The stripped-down malt bill paired with noble hops gives this drink a floral and grassy flare. And there are many other beers to taste from Buffalo Bayou Brewing Co.

Maine Root [Austin]
You can sip on our Maine Root soda without worry because their product doesn't contain any high-fructose corn syrup. Instead, they make their refreshing drinks with fair trade using 100% organic sugar.

Karbach Brewing Co. [Houston]
The best restaurants in Katy offer a selection of Texas-local craft beers to suit anyone who walks in. That's why we pour Karbach Brewing Co.'s Southern Wheat and Belgian White beers! Karbach prides themselves on making beer for any person, regardless of what path they took to get to Dish Society.

Kickin Kombucha [Houston]
Not all breakfast places in Katy can brag that they serve up Kickin Kombucha. But we're proud to say we do! Kickin Kombucha always uses the freshest, most energizing ingredients in their products. They offer a harvest of fun flavors, so you can taste something new each season.

Southern Star Brewing Co. [Conroe]
Brewers of the popular ale "Bombshell Blonde," Southern Star Brewing Co. offers the perfect beers to pair with your Sunday brunch in the Houston Galleria. It's brewed with American Pale and Vienna malt to give it a distinctive, smooth taste.

St. Arnold's Brewing Co. [Houston]
Saint Arnold's is a household name as Texas' Oldest Craft Brewery. What's kept them around so long? It's just good beer that makes time pass by. If you're looking for restaurants in Katy TX that have Saint Arnold's, come on by!

No Label Brewing Co. [Katy]
Cheers! Right in the heart of Historic Katy, Texas, No Label Brewing creates exceptional hand-crafted Ales and Lagers to pair perfectly with your lunch in Katy.
La Ranchera [Houston]